A West Coast Weekend
Friday night I'm playing in Seattle. Jizosh and Matt Corwine have put their heads together and invited me up to the night at the Capitol Hill Arts Center called Electric Avenue. I'll be playing a live/dj set with Matt, Josh, and Peter Evans. It's only $7 and it should be awesome.
Saturday I head down to Los Angeles to get down with the Spectrum crew where I am playing another 3 hour live/dj set with Zack Hill, Joe Rodriguez, Alex Herrera, and Cole Medina. The party goes from 10pm until 6am so it's the real deal! If you're in LA or anywhere nearby, call 323-281-1432 for all the info about where the party is and how to get there.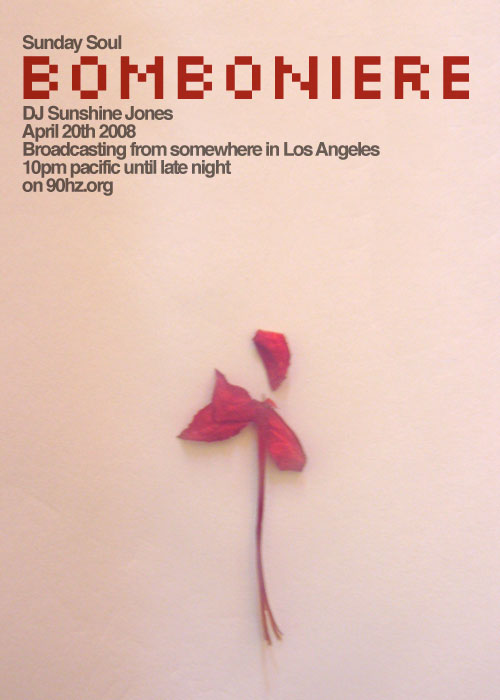 I'm sticking around Los Angeles again until Monday night. So that means Sunday Soul: Bomboniere will be broadcasting live from a terrace in Hollywood again. This time I'll have my microphone and everything I need to sort it out properly.
On Monday I plan to hang out with Doc and Lilia, and catch a late flight back to San Francisco.
Hope to see you this weekend!
love,
s.