West Coast Weekender – San Diego – Sunday May 7th 2017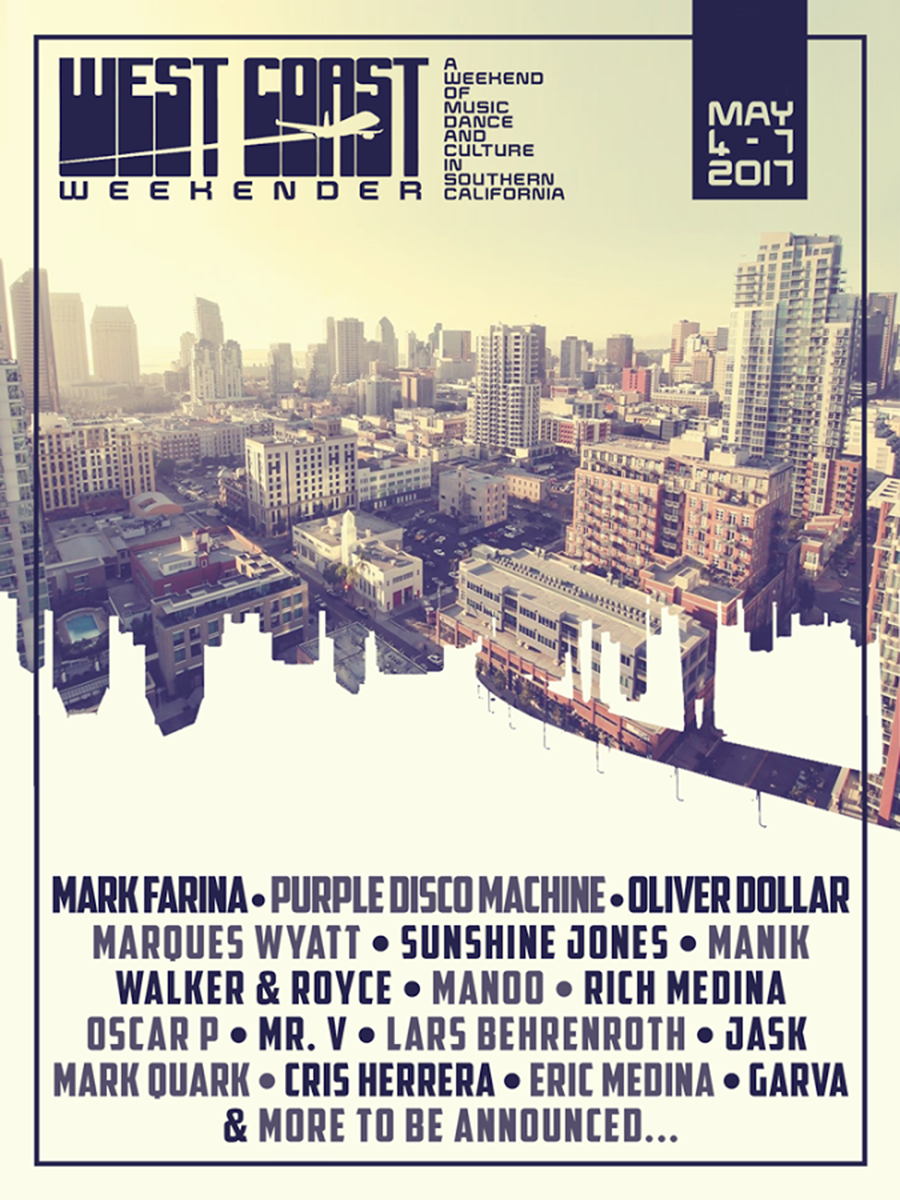 May 7th I am headed back down to San Diego for my second live set this year. This time it's a very special event: The West Coast Weekender closing event on Sunday with Mark Farina. Outdoors, completely live, and beautiful.
Can't wait! See you there!!!!