Dubtribe Sound System Live at Stache – January 16th 2016 – Ft. Lauderdale, FL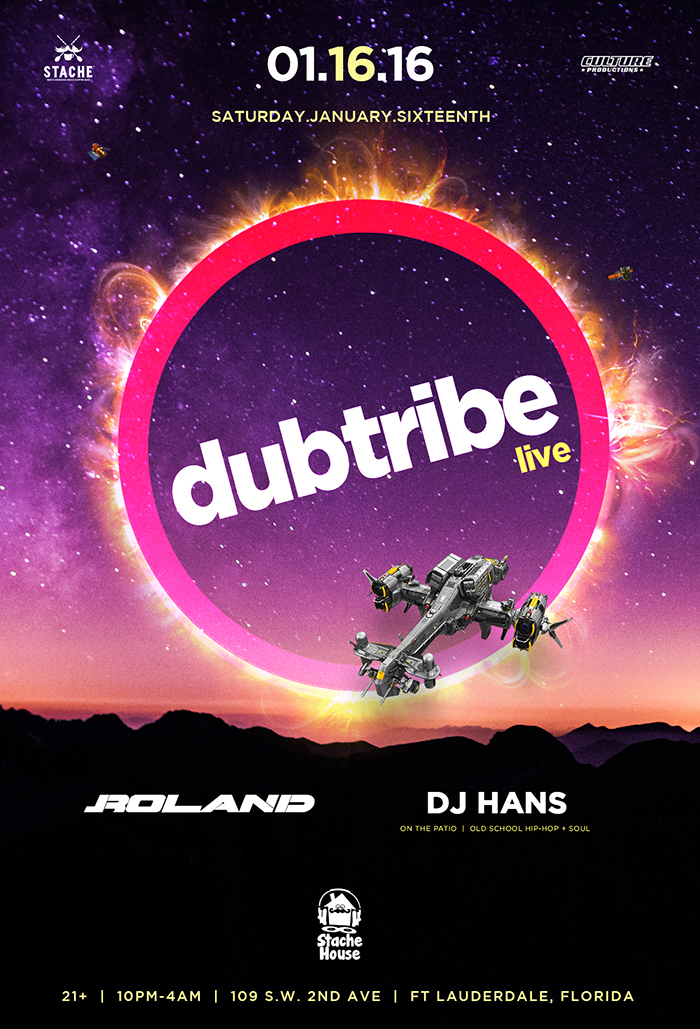 Dubtribe are playing a live set from behind the decks at Stache in Ft. Lauderdale in January.
Starting the year off the right way with these good heads.
Hope you make the scene, we'll see you there!